Negotiating Tips.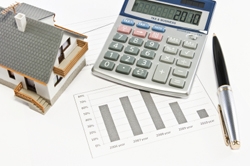 You're in a strong bargaining position, that is, you look particularly welcome to a seller, if:
you're an all-cash buyer

you already have a preapproved mortgage and you don't have a present house that has to be sold before you can afford to buy

you're able to close and take possession at a time that is especially convenient for the seller
In these circumstances, you may be able to negotiate some discount from the listed price.
On the other hand, in a "hot" seller's market, if the perfect house comes on the market, you may want to offer the list price (or more) to beat out other early offers.
It's very helpful to find out why the house is being sold and whether the seller is under pressure. Keep the following considerations in mind:
every month a vacant house remains unsold represents considerable extra expense for the seller

if the sellers are divorcing, they may want to sell quickly

estate sales often yield a bargain in return for a prompt deal

Earnest Money
This is a deposit that you give when making an offer on a house. A seller is understandably suspicious of a written offer that is not accompanied by a cash deposit to show "good faith." The designated escrow company (a neutral third party to the transaction) holds the deposit, the amount of which varies from community to community. This will become part of your down payment.